[Search]
To get a notice to your e-mail when this newsletter is updating wirte your e-mail here:
Do not take or publish any material from this site!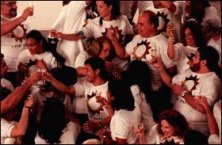 Andrea participated in a commercial for Channel 13

All the stars of Channel 13 participated in a commercial that would send a message of hope.

The idea was Andrian Suar's (who played with Andrea in Apariencias).

It start with some stars of channel 13 arguing about how to make a

program that will lift the spirit of the people.

Mónica Cahen D''Anvers, César Mascetti, Santo Biasatti, Alfredo Casero, Julian Weich, Adrian Suar y Andrea del Boca were chosen for these scene. After that All the stars will be shown together.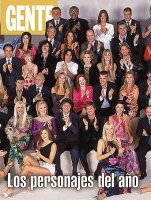 despite all this Andrea was chosen to be on the list of Gente Magazine's "Persons of the year - 2001". The list contains 94 famous stars such as Facundo Arana, Adrian Suar, Araceli Gonzales and others.
---

---
Copyright(c) 2002 Planet Andrea Del Boca, Andrea Del Boca Forever. All rights reserved.